Step 1 - Donating to a Kids Alley Program
To contribute to Kids Alley Program, click the Donate Button or the Click Here link.

Step 2 Choose How to Make Your Donation
Enter the method you wish to use to make your donation. Your choices are Paypal or Credit Cards. You can make a credit card donation from Paypal without joining Paypal. Enter your full name and address in the form. You may also choose to make your donation automatically on a monthly basis.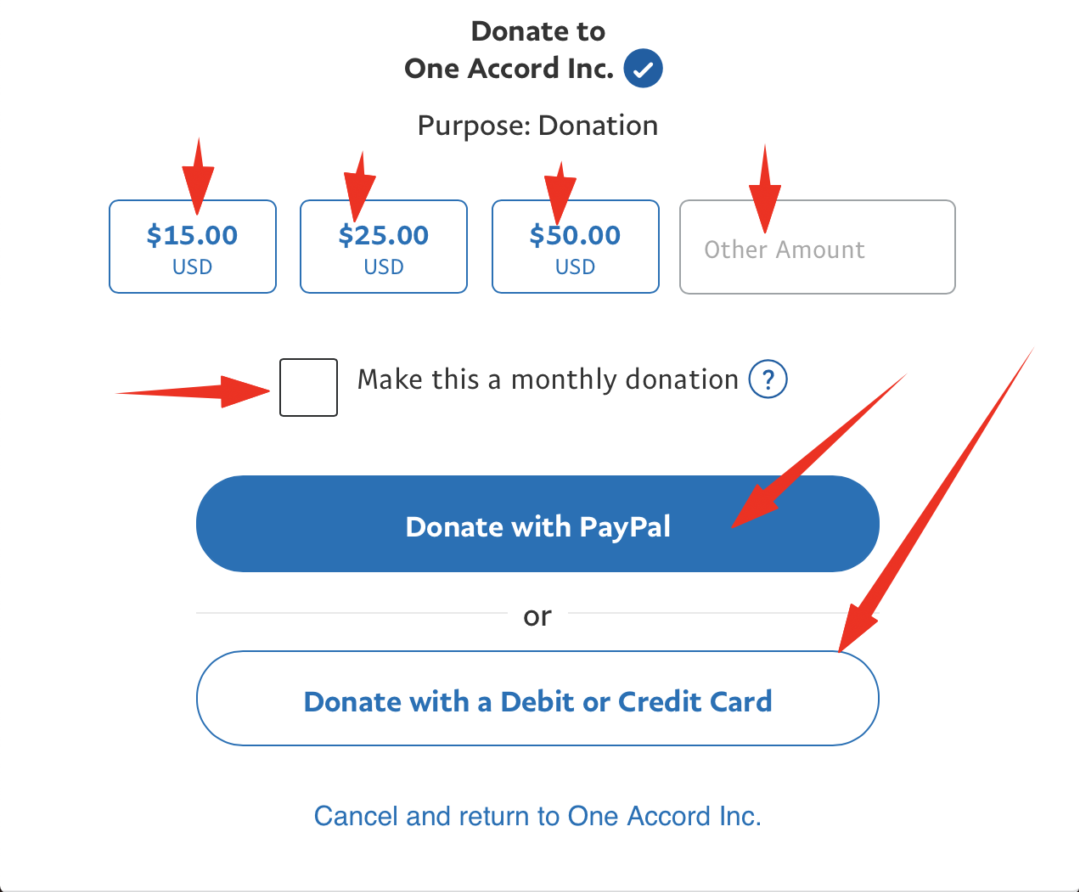 Step 3 - Check to Make Sure Information is Correct
Make sure the information is correct. If it is, click DONATE NOW.