Did You Know?
We are a 501(c)3 NON-PROFIT Organization.
One Accord Inc. is a faith based 501(c)3 organization that is dedicated to supporting children and families of at risk and underserved communities. We provide holistic support to the entire family in order to allow them to thrive and be a catalyst to bring change to others in their community.

 
In 1998, to provide these children with a safe and nurturing haven, One Accord started the "Kids Alley" outreach program. Kids Alley has expanded from the Saturday Outreach program to include the Kids Alley Learning Center and Kids Alley Summer Camp.
In 2016, 34.4 % of the children in the City of Camden lived below the poverty line.  The median income in 2018 was $26,105, compared to the state average of $76,475.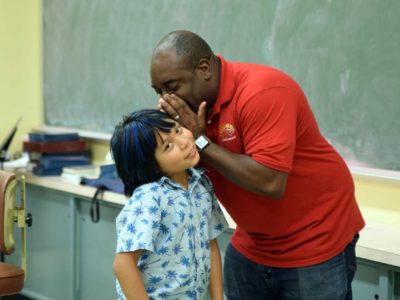 The graduation rate for Camden High and Woodrow Wilson High School has hovered around 50% for most of the 21st century.

 

In 2018, that graduation rate was 68%. Although this is a significant increase, it is still low compared to the state average of 89.2% in the same year.

 
Donations to Kids Alley are accepted as both mail and online donations.

 

Online donations are made through PayPal, a secure online site that accepts all major credit cards and banking.
[red_newsletter layout_mode="minimal-with-title" title="Subscribe to our E-Newsletter" desc="Please Enter Your Email Address" el_class="top-overlap"]