Brenda Hallahan
Kids Alley, CEO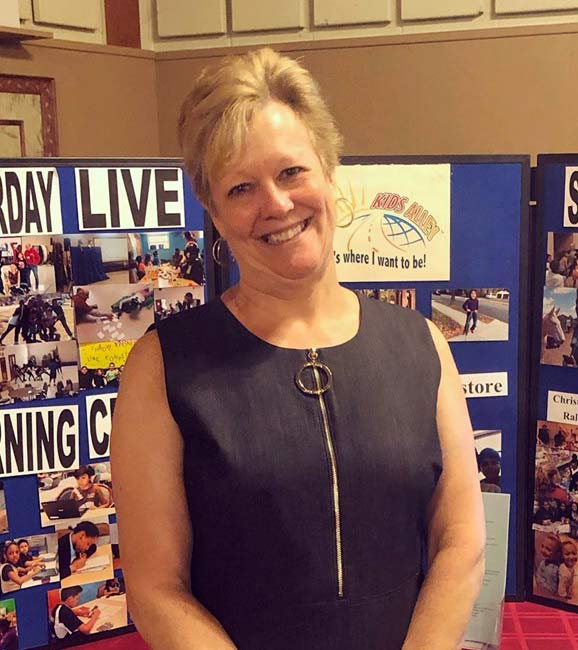 Brenda has worked with Kids Alley since 2004. She carries our organization's mission in her heart and believes Kids Alley is making a difference in the lives of children. Her leadership has enabled us to expand and reach out to touch more lives.
Our Staff
Faithfully Serving Our Children
Cassandra Kipp
Executive Program Coordinator
Katherine Todd
Director of Operations, Kids Alley Learning Center
Cindy Benvenuto
Administrative Assistant
Annie Iram
Learning Center Program Director
Board of Directors
Administrative Leadership
John Samuel, MM (Board Chairman)
Daniel Lombardo, MSW, MPA
Lisa Alexander Taylor, J.D. (Board Treasurer)
Alexandra Jacobs, J.D.  (Board Secretary)
Jerome Hoffman
Christal Young
Alexandra Jacobs, J.D.
Dennis McCullough
A leader is one
who knows the way,
goes the way and shows the way.
--John Maxwell