Making a Donation
In Memory or Honor of a Loved One
Select the amount you wish to give. If it is not there, select "Other" and you will be able to enter the amount of your choice.
Ambassador's Club will show first. If you click on the drop down menu, you will see the other choices for giving.
If you wish to give In Memory of a loved one, click the "Memorial" choice.

If you wish to give In Honor of someone, click the Honorarium choice.
Paypal will give you the option to add your instructions. Make sure you include First and Last Name of the person or persons you would like to Honor or Memorialize.
Donations to Kids Alley are accepted as both mail and online donations.

 

Online donations are made through PayPal, a secure online site that accepts all major credit cards and banking.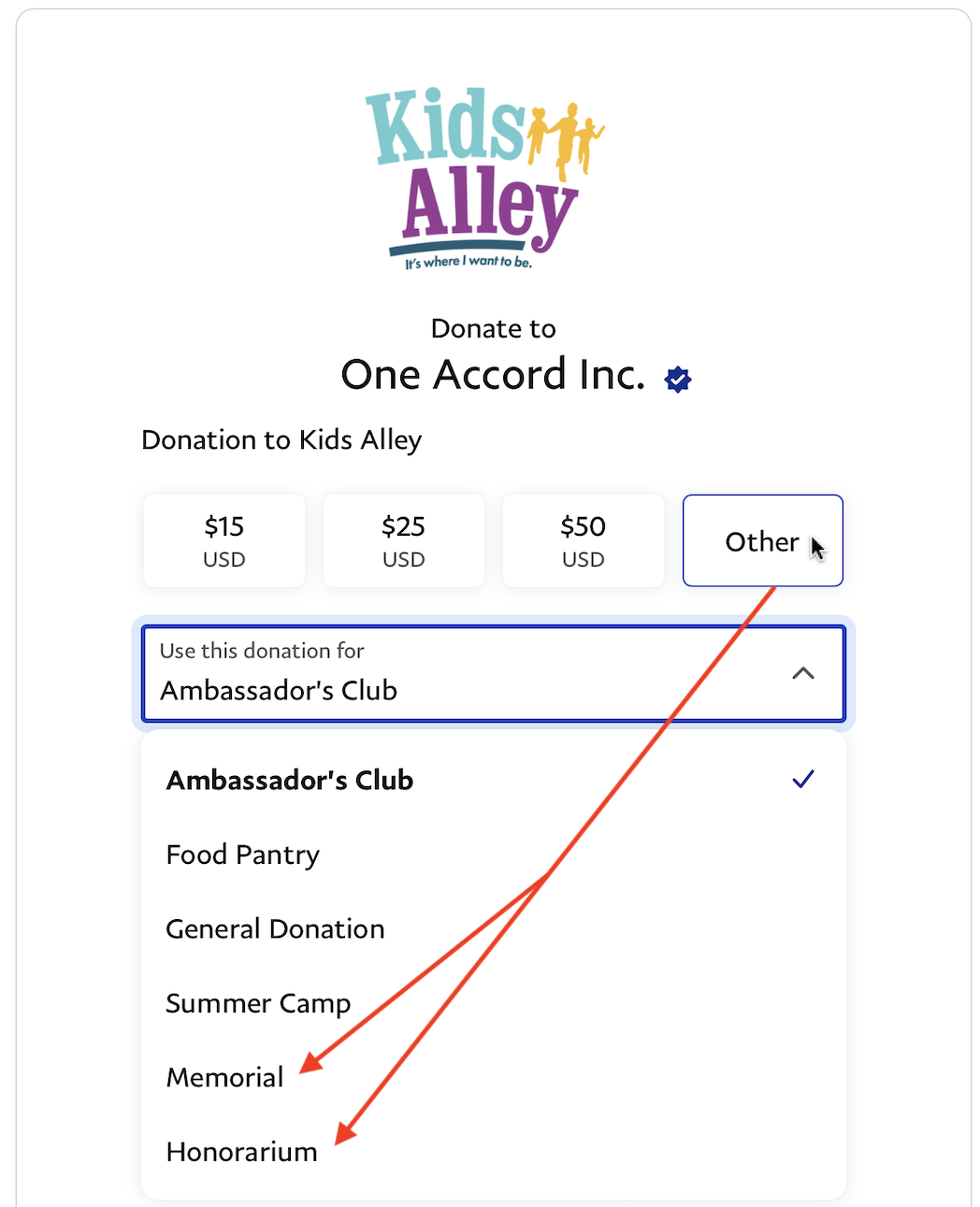 [red_newsletter layout_mode="minimal-with-title" title="Subscribe to our E-Newsletter" desc="Please Enter Your Email Address" el_class="top-overlap"]